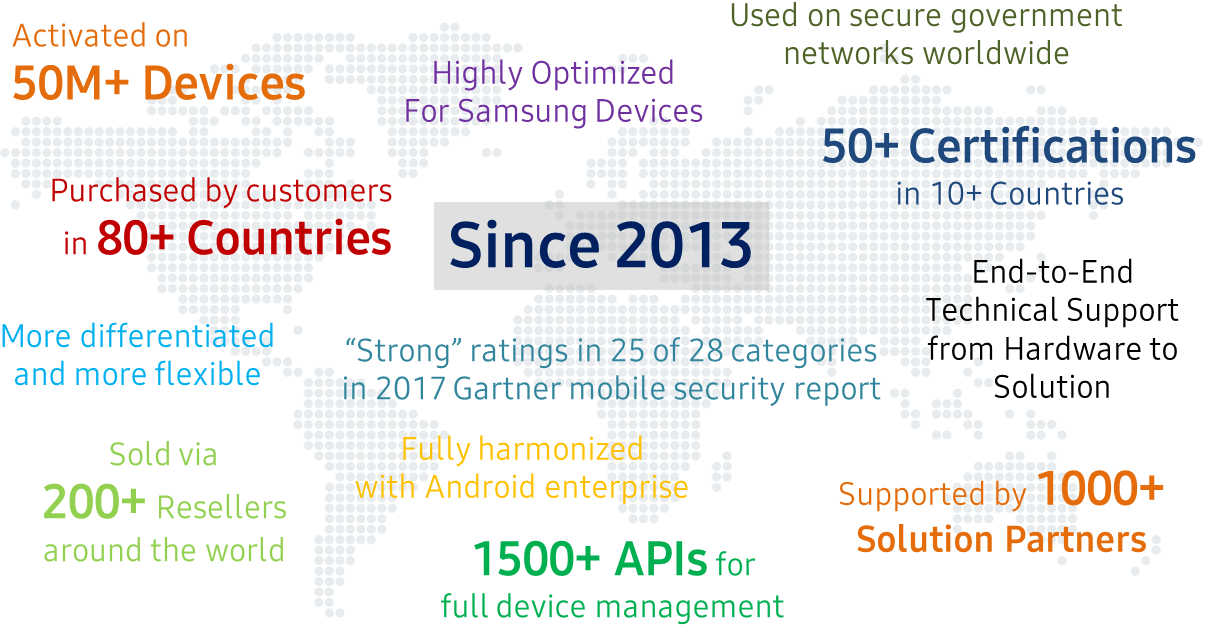 Rest assured: Knox Platform for Enterprise has a strong track record
When investing in a mobile device security solution to protect your enterprise from threats and exploits, you want to be assured that you have selected the best solution to meet a myriad of current and future needs.
The Samsung Knox team is proud to announce a new white paper that explains how Knox Platform for Enterprise is uniquely positioned as the industry leader in mobile device security.
The new Knox White Paper explains topics such as our core platform security, network security, certificate management, device management, user authentication, data protection, and global certifications.
Read on for some of the highlights of our white paper.
New security and manageability features
The Knox Platform has evolved since its release over 5 years ago, introducing innovative security features and in-depth management capabilities to meet the evolving needs of our customers and partners.
The new Knox White Paper showcases the latest Knox features and their benefits for your enterprise.
Market differentiators
The White Paper details how each Knox feature offers you and your enterprise a unique advantage over other solutions in the market.
If you prefer a quick, high-level comparison of different security solutions, you can browse the Feature Comparison table to understand the key benefits with Samsung Knox.
Pre- and post-sales support
Samsung has a global team of Knox experts who can help you during the pre-sales decision-making process, as well as the post-sales setup and troubleshooting process.
Next steps
That's enough excitement from us. Ready to learn more about Samsung Knox Platform for Enterprise?